Shakespeare's plays are part of a rich world of early modern English drama in which he lived and worked. The hundreds of early modern English plays by other authors in A Digital Anthology of Early Modern English Drama (EMED) survive today as printed texts. But the words, however vital, are just one part of the story. The plays were collaborations between playwrights, players, and printers. They were first performed on London's stages and elsewhere by adult and boy acting companies. Below are a variety of online resources on the early performance histories of the plays, the history of London's theaters, and the music and other sounds that accompanied performances.
❧ indicates a Folger or Folger-affiliated website outside of EMED.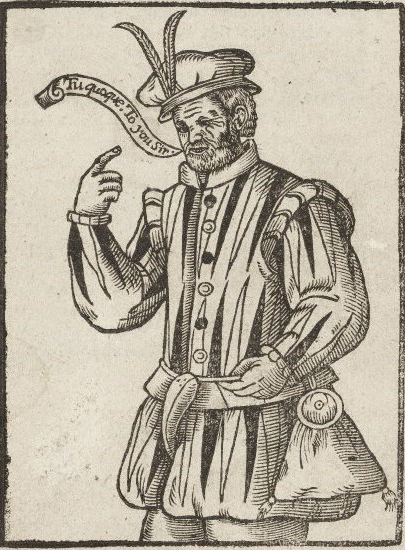 Records of performance
❧ Shakespeare Documented
While focused on Shakespeare, this collaborative digital exhibition includes documents recording both playgoing and the nuts and bolts of producing plays in early modern London.
The Database of Early English Playbooks (DEEP)
DEEP contains records of surviving printed playbooks produced in England, Scotland, and Ireland from the beginning of printing through 1660. While its focus is the publishing, printing, and marketing of English Renaissance drama, it is searchable by acting company and theater and so provides fuller details of company repertoires.
The Henslowe-Alleyn Digitization Project
The archive of the actor Edward Alleyn (1566–1626), along with the papers he inherited from his father-in-law, Philip Henslowe (d. 1616).
    See also: Jennifer Lo, "Henslowe's Diary," on the Map of Early Modern London. Ed. Janelle Jenstad. Victoria: University of Victoria.
Records of Early English Drama: Patrons and Performances (REED)
Information about theatrical events, performers, patrons, and venues.
Lost Plays Database
Some plays are only known from the traces they leave behind in other records. The Lost Plays database gathers information about plays performed between 1570 and 1642 which have subsequently been lost.
Performance and publication in 1594
What happens when we consider plays produced, on stage and in print, in a single year? Discover resources related to productions in 1594.
Early modern theaters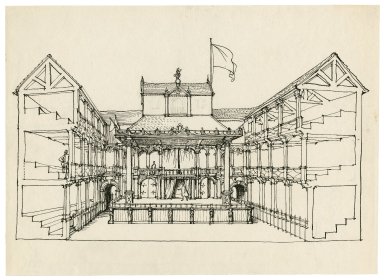 Before Shakespeare: The Beginnings of London Commercial Theatre, 1565–1595
Collaborative research and performance project focused on 16th drama, including a first playhouses timeline.
Early Modern London Theatres (EMLoT)
Records relating to London theaters, including details on the after-lives of records of performance, that is, who used and copied these writings over the four centuries since their creation.
Playhouses mapped by the Map of Early Modern London (MoEML)
The Map of Early Modern London provides an online, interactive and enhanced edition of the mid-16th-century "Agas" map. Explore the structures and environs of the city in which our plays were performed, and find information, articles, and map references for a list of London playhouses.
The Rose Playhouse
The reconstructed Rose Playhouse, including information on the excavation project and history of the site.
Shakespearean London Theatres (ShaLT)
Resources collected between 2011 and 2013, including videos, lectures, and walking tours.
The Theatre
Media produced by Museum of London Archaeology with Cloak and Dagger Studios on the 1576 Theatre, including reconstructions and information on the excavation project.
Performing sound
❧ Henderson Music Collection
Over 8,000 items in the Folger collection concerning music on the British stage, Shakespeare, stage adaptations of Sir Walter Scott's works, and Scottish plays (including plays with Scottish characters). This collection was assembled by music printer and composer William Henderson (1831–1891) some time before 1889.
❧ Noyses, Sounds, and Sweet Aires: Music in Early Modern England
An exhibition held at the Folger in 2006, the exhibition materials explored music on stage, in the tavern, on the street, and in print. Includes a bibliography and links to resources.
Broadside Ballads Online from the Bodleian Library
Broadside Ballads Online presents a digital collection of English printed ballad-sheets from the 16th to the 20th centuries, as well as resources for the study of the English Ballad tradition.
English Broadside Ballad Archive (EBBA)
Early modern ballads have a close relationship with many early modern plays. As Tiffany Stern explored in her Shakespeare Birthday Lecture, ❧ "From Stage to Stage to Script," they were traded at playhouses, sung in plays, performed as post-play entertainments, and sold to promote playbooks. See, for example, the ballad of King LEAR and his Three Daughters and The Spanish Tragedy.
Post-1700 performance history
❧ Folger Shakespeare Library Playbill Collection
The Folger holds approximately 250,000 playbills, mostly from late 18th and 19th century Britain and the United States. This article contains information on searching for playbills in our collection, their arrangement, finding aids, and cataloging practices.
❧ Images of costumes and costume designs held at the Folger Shakespeare Library
❧ Picturing Shakespeare Project
Images of Shakespeare's plays as performed from the 18th to the 20th centuries.
❧ Records of Drury Lane and Covent Garden Theatres, 1714–1880
Descriptive lists of records of Drury Lane and Covent Garden theaters. Folger Shakespeare Library finding aid for 282 items: 218 manuscript volumes and 64 manuscript documents. Includes lists of journals, nightly accounts, pay books, records of the wardrobe keepers, lists of plays with casts, inventories, etc. with dates.